Pink is in the air as we anxiously await the arrival of a new baby girl in our family! This will be the first child for my son and daughter-in-law, and we are beyond excited for them, and for us!
We can't wait to meet her and to see what her sweet little face looks like!


I know I'm a little early, because the stork is not due to arrive until Sept 1st, but I've had pink on the brain with shower planning and shopping for a little girl.
So in honor of my soon to be baby granddaughter, I thought I'd post something pink!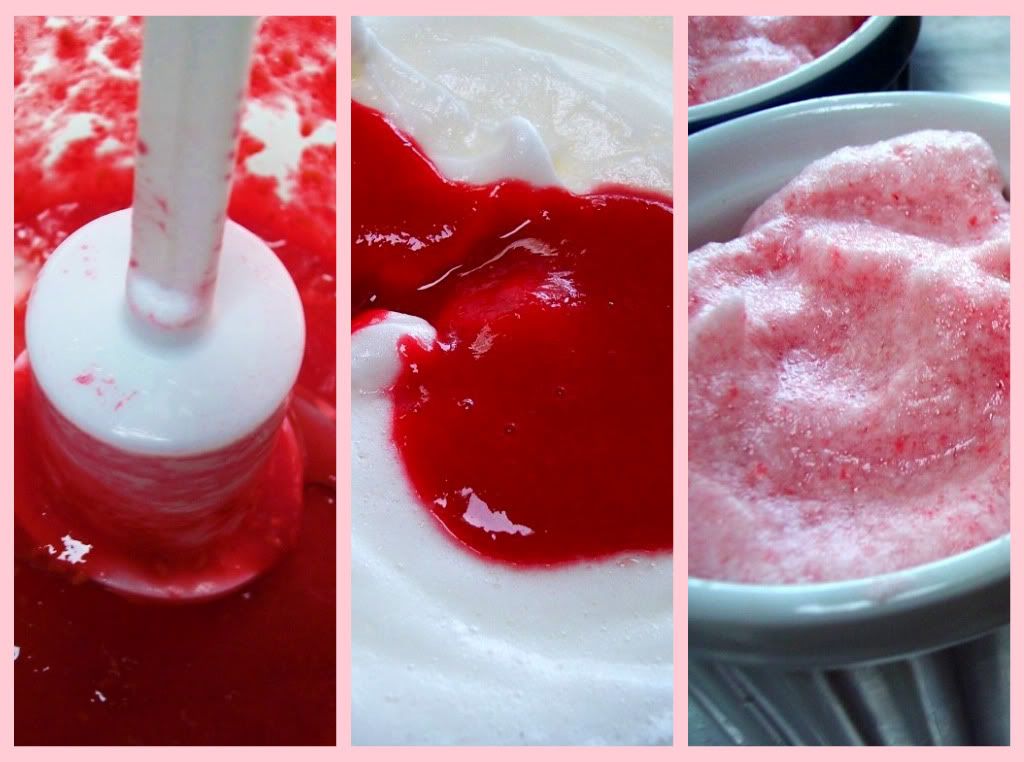 I've also been on a quest to lighten up our desserts around here, and so a souffle seemed the way to go since I was lucky enough to come across some beautiful raspberries. I looked on the Internet for some recipes and this was the
one that I chose
, I altered it slightly by using a little less sugar in the egg whites, and then finishing it off by pouring a little raspberry liqueur right down the center.
This dessert takes no time at all if you use your food processor to puree your berries, but remember that raspberries have lots of seeds, so you have to strain it really good. Gently fold your puree into your stiff white peaks and bake, that's it! To be honest, the puree was so good the hubby tried it on some ice cream and loved it. I might do that more often!
This was almost too light for the hubby, I think he ended up eating three! Oh well, so much for portion control!


I found this onesie the other day, I couldn't resist, isn't it the cutest?