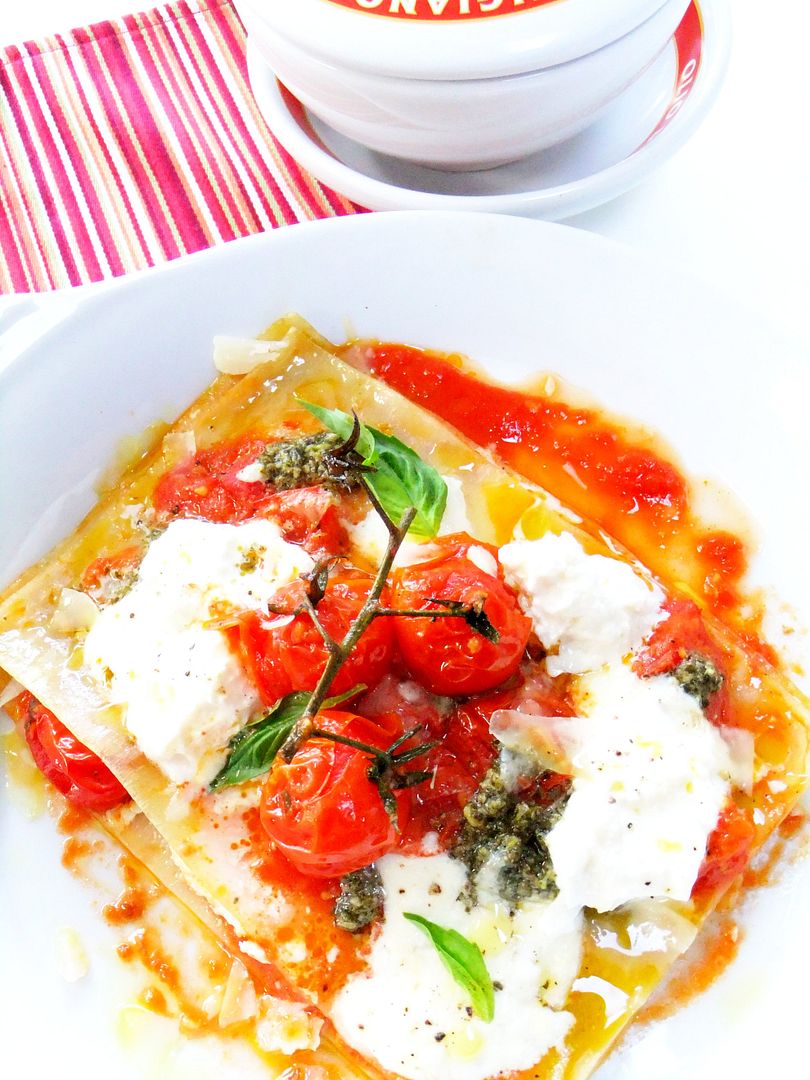 This recipe was inspired by a photo I saw in La Cucina Italiana magazine, and although my version is much more simplified than the original, using store-bought ingredients, I can assure you nothing lacked in the flavor department, in fact it was so dreamy it got rave reviews, but then how could it not with creamy burrata adorning it!
Being able to purchase fresh lasagna sheets and good quality pesto is key to the simplicity and taste, a quick 2 minute boil for the pasta then cooled down in ice water and patted dry.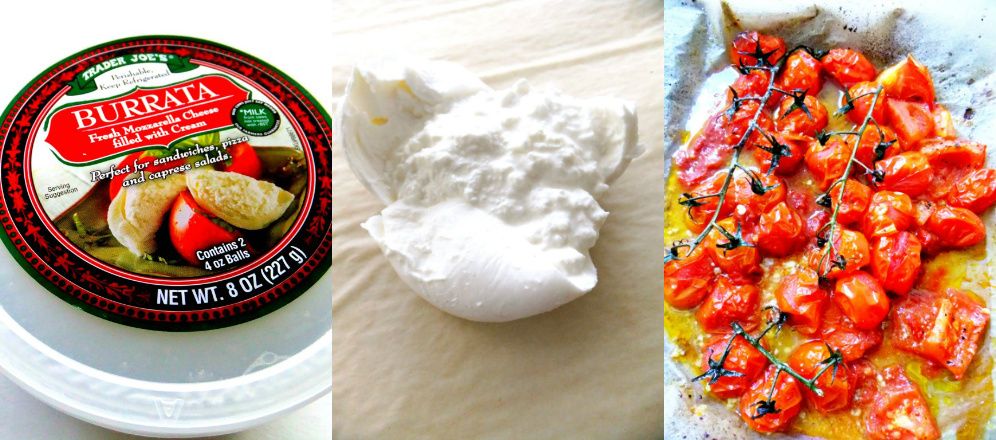 The ingredients consist of fresh pasta sheets that are scattered with roasted tomatoes along with their lovely juice, dollops of store-bought basil pesto (not pictured here), grated parmesan another drizzle of olive oil and of course the main character, burrata cheese!
You can do 2 or 3 layers at a time, what ever you so desire, you'll be assembling them on parchment paper that has been brushed with olive oil on a baking sheet, and because everything is precooked all you have to do is heat then up in a 450 oven until the burrata has melted and the edges are golden. Garnish with chopped basil and serve immediately!
This is fantastic for a dinner party just add a fresh green salad along with some crusty bread!
Here's a link to the original recipe inspiration if you want to make your own pesto and farro based pasta sheets.
Buon Appetito!