Whenever I need to make a quick dinner, my go to meal is always something made with pasta. Having my pantry stocked with a variety of pasta shapes, we never ever get bored! There's always fresh vegetables handy here and using just a few other basic Italian staples you can get something fresh, fabulous and fast on the table in less than 30 minutes!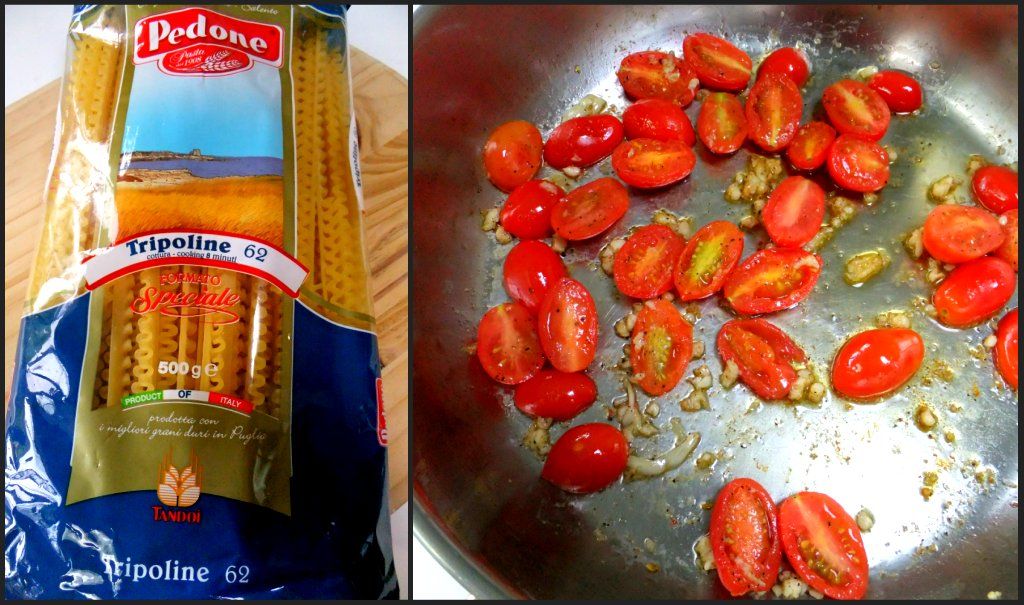 My pasta of choice for this meal was Tripoline which looks like the long curly edges of lasagne. Put a pot of water on for the pasta and while that's heating up, take a saute pan and drizzle the bottom with olive oil then add in 4 or 5 cloves of chopped garlic. When the garlic gets golden brown toss in a pint or more of cherry or grape tomatoes cut in half and seasoned with salt and pepper, cook gently until softened.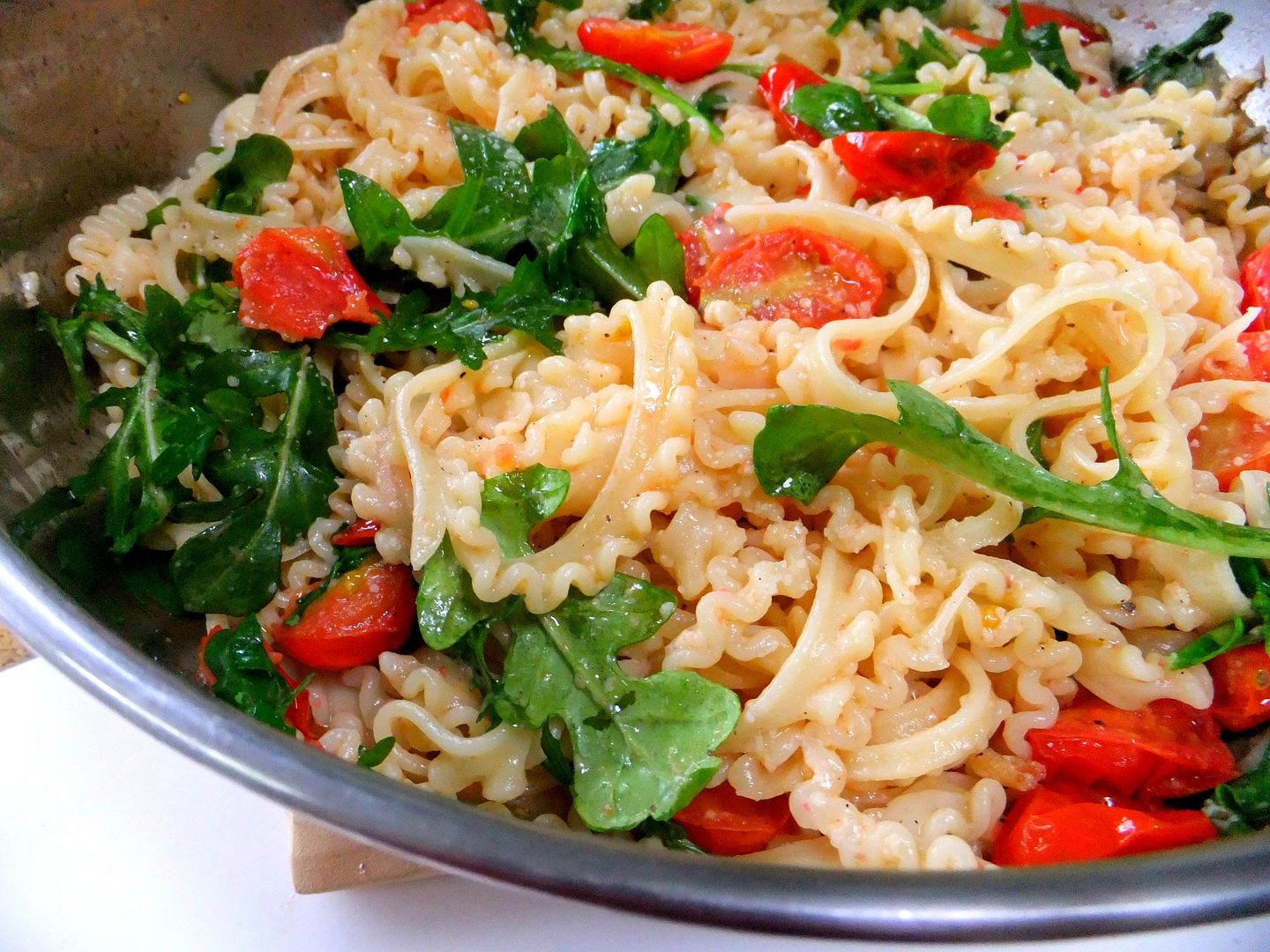 Drain the pasta ( I used a 1/2 lb.) and stir it into the skillet. Add a handful of arugula or two, and 1/2 cup of cubed and drained fresh mozzarella, asiago is good too! Toss until the leaves wilt and the cheese melts slightly. Add some reserved pasta water if needed, more olive oil and a generous handful of grated romano or parmesan cheese.
The combination of flavors blend so well together it might not make it to the table!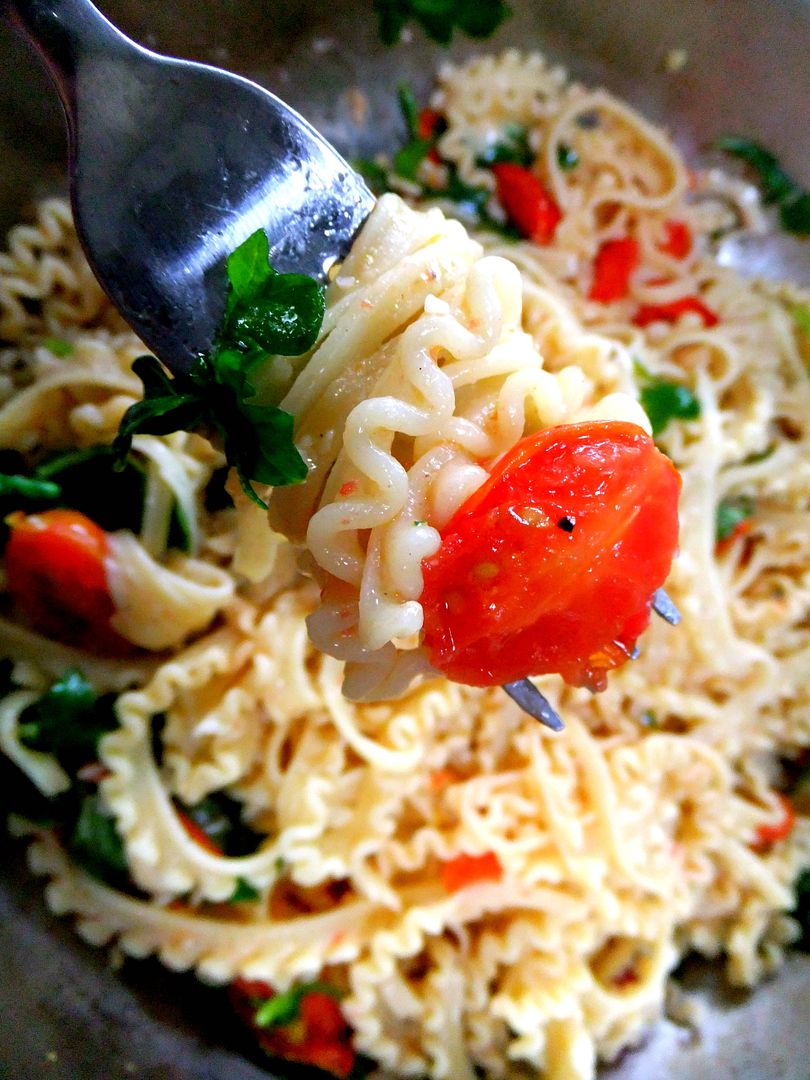 Just saying!
No doubt you'll have some arugula leftover, don't waste it, toss it into a bowl and make this incredible salad of arugula, shaved fennel, toasted walnuts with a simple dressing of olive oil and balsamic vinegar, all topped off with thin shavings of Grana Padano.
This is so good, I promise you'll want to make it over and over again!
Buon Appetito!